Online colleges are popping up all over the internet. It doesn't feel like the traditional way to further our education, but it may be the only option. Working a full-time position and trying to attend college won't work. Finding the right college to take your career further needs to be your next step. Here is an overview of some of the top-rated Online Colleges. Find the one that ticks all your boxes.
University of Florida
The home of Gators is at the University of Florida. They have been reported as the national and world leader in online education. With over 200 programs that you can do entirely online, you are bound to find your way. They also have a large campus for any other classes you wish to take for those working close enough to attend. With their great reviews, you can't go wrong picking the University of Florida to continue your education.
Judson University
Are you religious and looking for a good Christian College? Look no further than Judson University. There are four master programs available to increase your education. They claim to be, "Not too Big. Not too Small. We're Just Right." Their goal to help everyone reach their potential in every area of their lives. They are a well-rounded option for getting your next degree.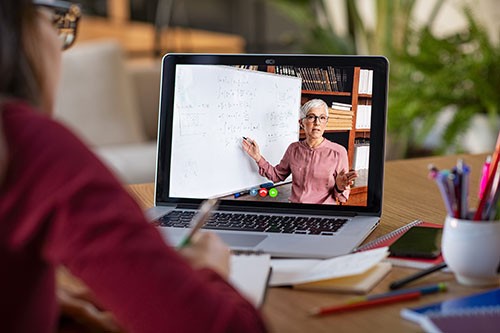 LeTourneau University
Another highly-rated University to get an online degree is LeTourneau University. They offer many completely online degrees in a variety of fields. Along with online that offer accelerated evening programs. For those nervous about online courses, evening classes may fit into their schedule. These programs are offered in multiple remote educational centers around Texas. LeTourneau University is working for you to succeed.
Maryville University
Maryville University is not new. They have been providing higher education for almost 150 years. If experience is what you are looking for, they have it. Maryville is a forward-thinking University. They are working with businesses to create programs that don't exist anywhere else. They are a place you will want to keep your eye on, especially if you aren't finding a university program you want. In time, they may be offering something that fits your needs.
University of Phoenix
Anyone with TV has seen the many commercials about the great things the University of Phoenix has to offer. They are a completely online school. Part of their path is starting with courses that will help you succeed. This is beneficial for those who have been out of school a while. They also have the opportunity of using your work and other experiences to count towards credits. You have the potential to start further ahead than at other online colleges. Being entirely online could give them an edge over some of the other Universities.
Each college has something a little different to offer. Your local University may have everything you need. In case it doesn't, there is an online program waiting for you. Jump in now and get further ahead in your career.