Finding that perfect job can be hard. There are a lot of things to take into consideration. You need to make sure that you have the right qualifications. And you need to be able to find a position. What makes this easier is if you are interested in a career that is currently growing. Growing businesses are always in need of people. Take a look at some of these jobs are projected to be in need of qualified applicants.
Solar Photovoltaic Installer
When you need solar panels installed or repaired, you call a Solar Photovoltaic Installer. Being physically able to accomplish the job is the most important requirement. There is not a specialized degree that is needed to become a Solar Photovoltaic Installer. With more and more people becoming more environmentally aware, solar power is becoming more popular. Projections show a 63% jump between now and 2028.
Information Security Analyst
Everything is moving online. Physical filing cabinets are becoming a thing of the past; all documents are being stored online. Along with getting a security system to protect a physical business, you need to get security for all our online property. An Information Security Analyst is who you hire to protect you online. A degree in computer science is required if you are looking into this career path. The education will be an excellent investment as the annual pay is just under $100,000. There is a projected 32% growth by 2028.
Genetic Counselors
A Genetic Counselor looks to see what condition, if any, could be passed on to your children. The possible risks can help parents make plans for testing that could be needed. For many families with a history of certain disorders, this can be crucial while planning for a family. To join this field, you will need a Masters in Genetics or Genetic Counseling. By 2028 this field is projected to rise by 27%.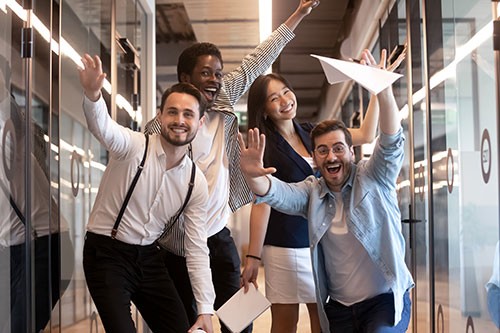 Wind Turbine Service Technician
Like solar energy, wind turbines are another way of creating energy that is climbing in popularity. Not quite as high as solar, but the need for Wind Turbine Service Technicians is going to grow by 57%. Being physically able and not afraid of heights is the first requirement. The second requirement is a certificate or associates degree in wind energy technology. Most community colleges offer these programs.
Physician Assistant
A Physician Assistant works under the direction of a doctor. They can do just as much as the doctor. Examinations, diagnoses, and treatments are all in their job description. One huge difference is the level of education. PAs need a master's degree and become certified but do not have to do a residency like doctors. The time in school is worth the average annual pay of $112,000. The projected growth by 2028 is 31%.
Pick the perfect career with the growth of the field in mind. Having the ability to find a position easily will make getting started on your path so much easier. Find the job for you!